Analytics analysis, empathy mapping, I learnt from these two tasks how users were currently navigating, their pain points, and frustrations. Once armed with this information, I worked on the creation of new landing pages, and user journeys to improve the flow and assist customers to find the correct information quickly. After having signoff from the wireframes, flows and IA, it was really important for me to work closely with the UI and visual design team, in order to ensure that as the design developed and was brought to life, none of the important UX elements were lost.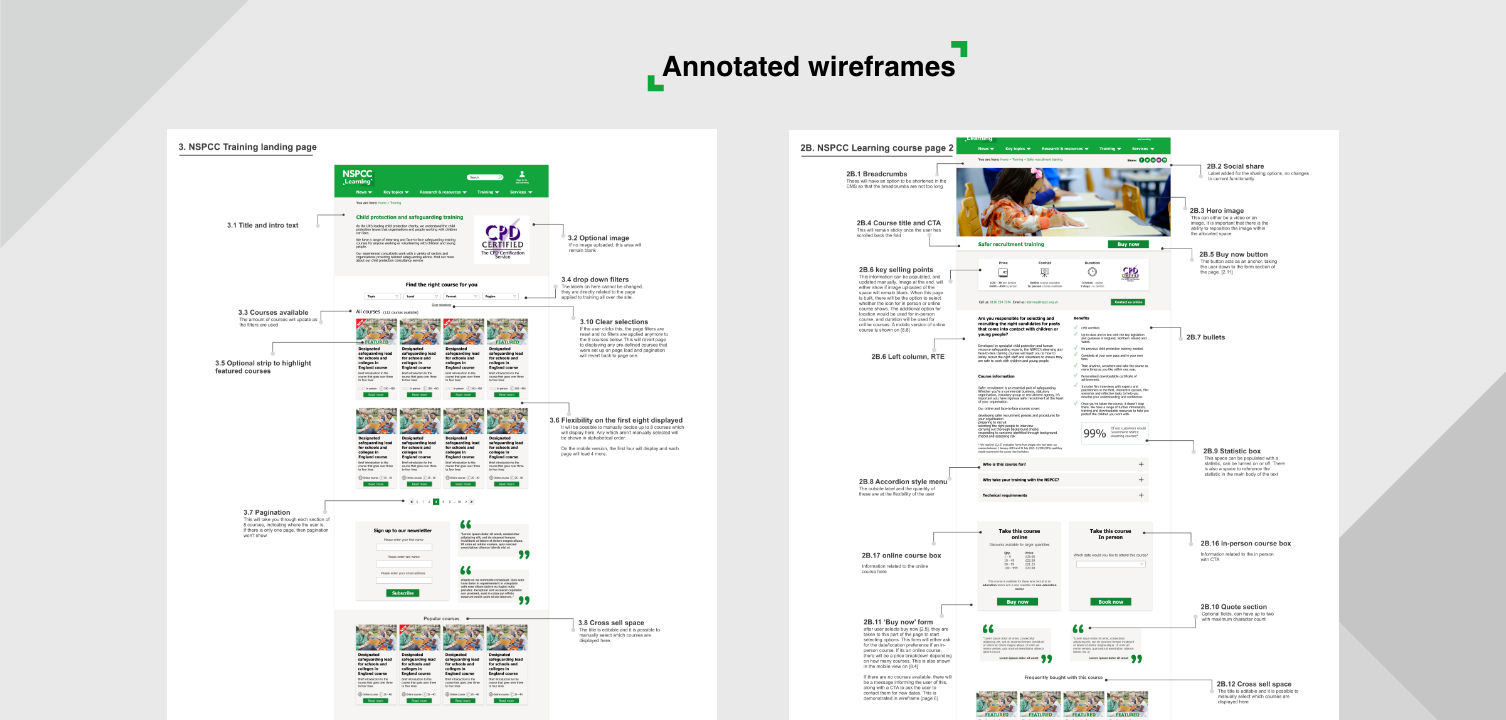 Annotated wireframes
Once we had the flows correct, this formed the basis for the rest of the tasks we wanted to undertake, this included moving to a higher fidelity for user testing, collecting feedback and making iterations, until a final version was ready for visual design.